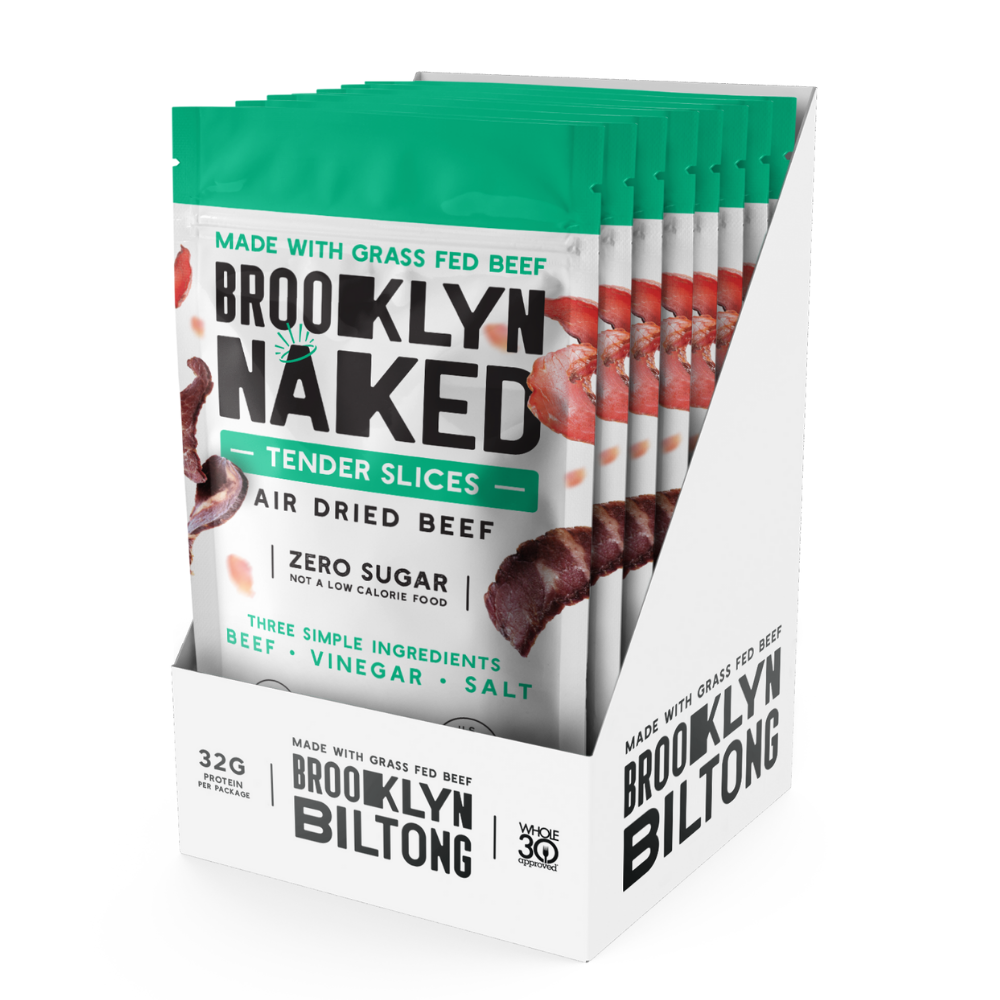 Naked 2oz (pack of 8): Only has 3 ingredients: Grass Fed Beef, Apple Cider Vinegar and Real Sea Salt - that's it!
Tender strips of beef with a recipe inspired by oupa Dawie's South African recipe and handcrafted by us, for you!
Biltong: South Africa's version of beef jerky. But it is oh-so-much more. Dried slowly to maintain tempting mouth-watering flavor. Marinated with spices like garlic and ginger, with chilies for heat and vinegar for maximum tenderness. You might think that dried meat is dried meat. But when you try biltong you will be happily converted to a new understanding of how amazing preserved beef can be.
Just how tender? We like to say, if prosciutto and beef jerky had a baby, that baby would be biltong!
Just how flavorful? Each batch starts with grass fed beef for maximum nutrition and flavor out the wazoo. Then comes the spices and the vinegar, key to this traditional recipe. This marinade allows for a long slow drying time, just like it is done by families for hundreds and thousands of years.
Because you care about your food, Brooklyn Biltong comes with some additional amazing qualities. There are zero sugars, no corn syrups, and no artificial preservatives. We are Paleo friendly and officially Whole30 approved. Those credentials are our pride and your joy.
Subscriptions reoccur monthly from date of purchase. 
*Discount codes can not be used on monthly subscriptions
Replacement or refund. Just let us know :)